Product Category
Company Secretary
Reliable corporate secretary is essential for meeting all statutory filing requirements. We assist companies by providing the necessary advice on compliance matters and corporate secretarial services to ensure conformity of corporate governance and Company Act requirement.
Our Corporate Secretarial Services include:
- Incorporation of Singapore and Malaysia Companies
- Preparation of Statutory Documents, Resolutions and Annual General Meetings (AGM)
- Preparation and Submission of Annual Returns to the Registry of Companies
- Striking-off of Companies
- Safe Custody of Statutory Records
- Share transfers
- Company information search
- Name searches
- Permanent Residence, employment and dependent pass application
- Licenses Application
- Advisory on compliance requirements
You entitle the following benefits and documents:
- Acting your company Statutory Secretary
- Regular update registers and minute book
- Preparing statutory documents and arrange for directors/shareholders' signature
- Attend to routine secretarial filing with the local authority
- Arrange for AGM and submission of annual returns with the local authority
- A safe place to keep all your statutory records and common seal
- Free advisory on general corporate secretary matter
- Monitoring the filing deadlines for the company
- Special discounted rate for accounting, income tax, GST and Payroll reporting services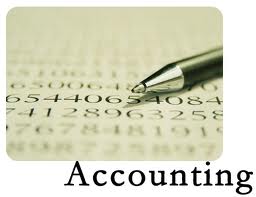 Need a Certified Public Accountant (CPA) to take care of your accounts? We not only offer comprehensive accounting and book-keeping services for you but also assist you to prepare quarterly GST return and submit to IRAS professionally. Our CPA Manager to take care of your company's accounts...